It's official: January marked the record 100th consecutive month of consecutive job growth, and it did so in style, with the US adding a whopping 304K jobs last month, nearly double the 165K expected, however much of this appears to have come at the expense of a revised December number which was revised lower from 312K to 222K.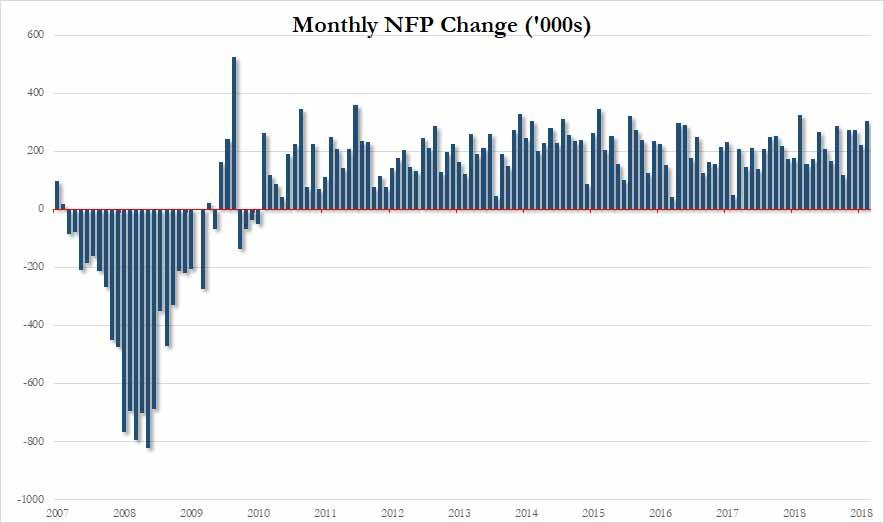 The change in total nonfarm payroll employment for November was revised up from +176,000 to +196,000, and as noted above, the change for December was revised down from +312,000 to +222,000. With these revisions, employment gains in November and December combined were 70,000 less than previously reported. After revisions, job gains have averaged 241,000 per month over the last 3 months.
Perhaps more importantly, the average hourly earnings grew by 3.2% for a second consecutive month, with December revised slightly lower from 3.3% to 3.2%. And yet, even with this now consistent wage growth, the Fed still appears to be worried that inflation is absent.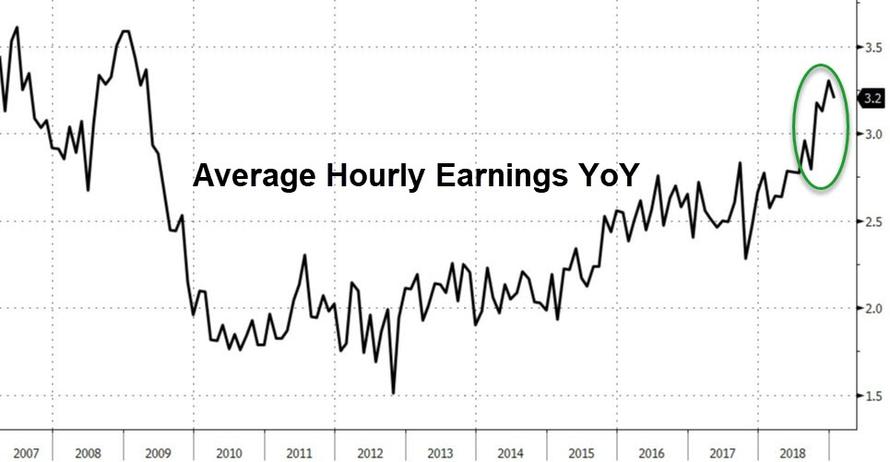 The unemployment rate rose again, printing at 4.0%, up from 3.9% last month, and above the 3.9% expected.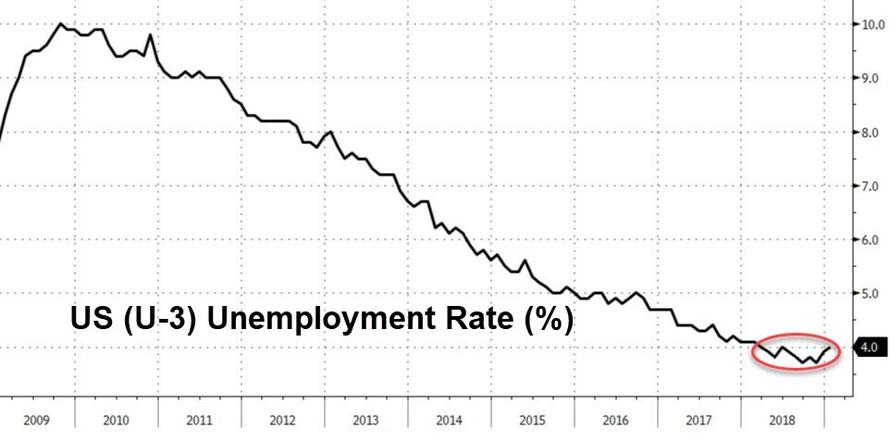 Of note, the underemployment (U-6) rate, saw a big jump, rising by the most since May 2009.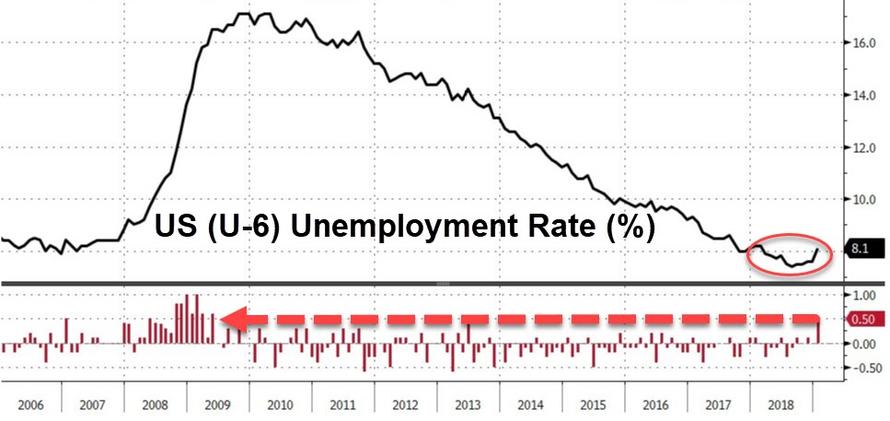 Developing
via ZeroHedge News http://bit.ly/2CZ9zJe Tyler Durden