President Trump said he isn't happy with the deal on border-security funding that bipartisan negotiators worked out, but admitted that he doesn't expect a shutdown to occur.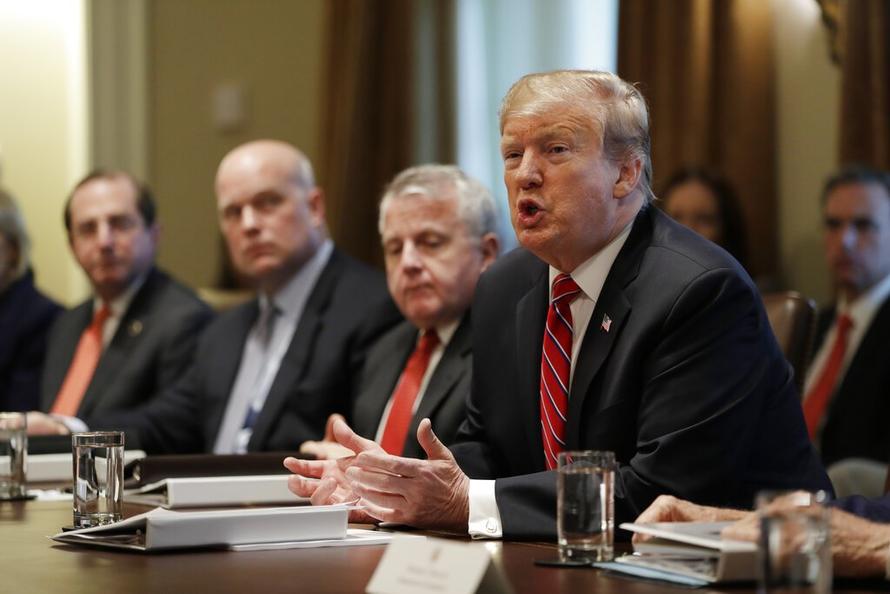 In a pool spray, Trump said he would hold a meeting later Tuesday to consider the compromise:
"I don't think you're going to see a shutdown," Trump told reporters during a Cabinet meeting at the White House on Tuesday, but added Democrats should bear the blame if the government closes again.

"I can't say I'm happy, I can't say I'm thrilled," Trump said of the compromise. "It's really obstruction" by Democratic lawmakers, he said.

He said the tentative agreement is "not doing the trick" but that he may add to it.
BREAKING: Trump said he's "not happy" about the border deal Congress reached, but added that he's happy about "where we're going."
"We're building in the face of tremendous obstruction and tremendous opposition from a small group of people" https://t.co/15FLGl9GhM pic.twitter.com/Vmwp8tmIGy

— POLITICO (@politico) February 12, 2019
As Bloomberg reports, the tentative pact reached Monday night provides $1.375 billion for 55 new miles of border fencing in Texas's Rio Grande Valley area, according to congressional aides who spoke on condition of anonymity. That's far short of the $5.7 billion Trump wants for a wall. But the agreement also rejects limits Democrats sought on detentions of immigrants apprehended in the U.S.
It still has to be written into legislation, pass both chambers of Congress and get Trump's approval before Friday night to avoid a partial government shutdown.
via ZeroHedge News http://bit.ly/2WX4Lgy Tyler Durden