Biden Mulls Vax Mandate For All US Military After Huge Numbers Refused
President Biden told NBC News in an interview which broadcast Friday that he's mulling ordering all US military personnel to get a COVID-19 vaccine as commander-in-chief. "I'm not saying I won't" rule it out, he emphasized in the new interview.
This would also mean that anyone wanting to enter military service would have to receive the jab as a requirement to get in, which would likely cause a blow to military recruitment in the near-term. However, he didn't outright say he's ready to pull the trigger on the policy, which if enacted would constitute the largest federal government-ordered mandate in terms of forcing the vaccine on some 1.3 million active duty service members, not to mention over one million more reserve personnel.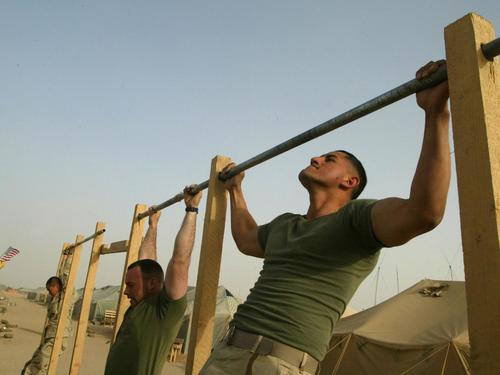 Describing the decision as a "tough call" he suggested it was being hotly debated. "I don't know. I'm going to leave that to the military," Biden told NBC News's Craig Melvin.
"I'm not saying I won't. I think you're going to see more and more of them getting it. And I think it's going to be a tough call as to whether or not they should be required to have to get it in the military, because you're in such close proximity with other military personnel."
In follow-up to Biden's comments, national security advisor Jake Sullivan confirmed that a DoD-wide vaccine mandate is "something the Department of Defense is looking at in consultation with the interagency process and [I] don't have anything to add on that subject today."
The whole debate was sparked in earnest when multiple headlines earlier this month took note of the large numbers of military members who were rejecting the vaccine. 
For example, one recent USA Today report noted that nearly 40% of US Marines who have been offered a COVID-19 vaccine have refused to recieve it, according to Pentagon figures. And an earlier report in The Guardian described that "Reluctance to be vaccinated for Covid-19 is now rife in the US military, with about a third of troops on active duty or in the national guard refusing to be administered the vaccine."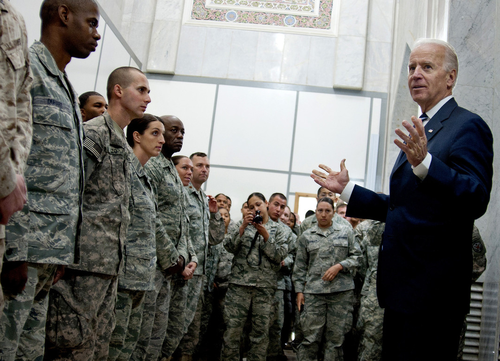 The Hill notes of the latest numbers as of this week that "Roughly 780,000 service members, or close to one-third of the total force, are partially or fully vaccinated against the coronavirus, according to the latest Department of Defense numbers."
The broad reluctance among America's military members to receive the jab probably has a lot to do with the vast majority being young, fit, and healthy — obviously far above the average American. And it's clear at this point that this health demographic tends to experience fewer or minor symptoms if they get infected, if any symptoms at all. 
Acting Assistant Secretary of Defense for Health Affairs Terry Adirim earlier this month tried to combat this mentality among military ranks, however, calling the wealth of anecdotal evidence in the end "not true". But so far it still looks like a large chunk of armed personnel are not convinced that the vaccine is worth getting, hence the Pentagon mulling the mandate.
Tyler Durden
Fri, 04/30/2021 – 18:00
via ZeroHedge News https://ift.tt/3e5dzLK Tyler Durden