Texas Warns Energy Operators To Prepare For Cold Snap
Oil and natural gas operators in west Texas, including the Permian Basin, have been warned by the state energy regulator to prepare equipment for a cold snap and snowfall on Tuesday. 
The National Weather Service predicts cold weather and snow for parts of west Texas to the Panhandle. The Lone Star State's fossil fuel and petrochemical industries are prone to freeze-offs when temperatures plunge.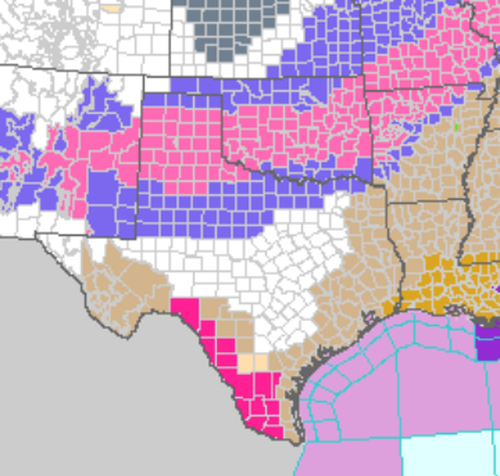 The US-based Global Forecast System, or GFS, and the European ECMWF weather models suggest colder temperatures for the Permian Basin to Dallas to Amarillo through the end of the month into early February.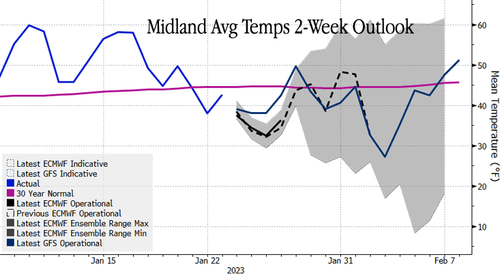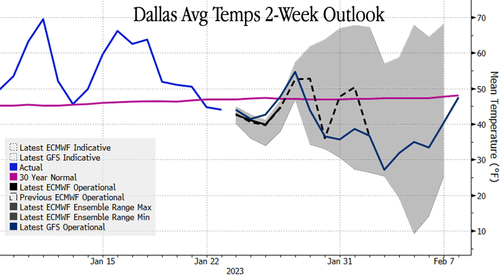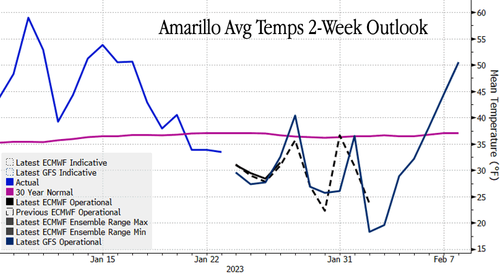 "Not only will this [cold snap] bring several waves of bitterly cold air to the Lower 48 [US states] during the first week of February, which notably could spike heating demand, but it could also produce more gas well freeze-offs in Texas, Louisiana, and portions of the Appalachian region," Gelber & Associates, a Houston-based energy markets trading firm, wrote in a note to clients. 
The latest round of cold weather plus news of Freeport LNG seeking approval to restart operations could be enough to rebound NatGas futures after months of heavy losses.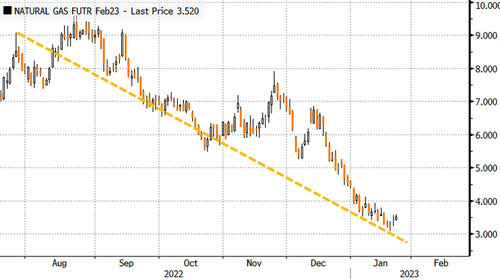 However, "this late in the withdrawal season, gas market bears contend that, no matter how intense an Arctic outbreak may be, gas inventories will be more than adequate to meet the demand for the remainder of the winter," Gelber&Associates added. This might limit upside for NatGas prices if a rebound is seen. 
Tyler Durden
Tue, 01/24/2023 – 10:25
via ZeroHedge News https://ift.tt/NHxk1cL Tyler Durden