Ten Dead After Gunman Livestreams Mass Shooting At Buffalo Supermarket
AP reports at least ten people died after a gunman opened fire at Buffalo, New York, supermarket.
BREAKING: BPD on scene of a mass shooting at the Tops in the 1200 block of Jefferson Avenue. Police say multiple people have been struck by gunfire. The shooter is in custody. Motorists and residents are urged to avoid the area.

— Buffalo Police Dept (@BPDAlerts) May 14, 2022
A gunman dressed in a military uniform reportedly opened fire in the parking lot and inside the Tops Friendly Supermarket at 1275 Jefferson Avenue.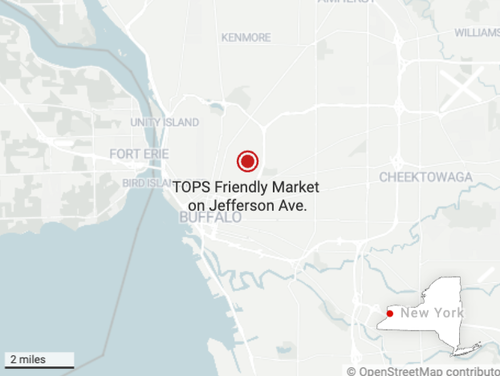 Police told NBC New York the gunman had military-style body armor and two rifles.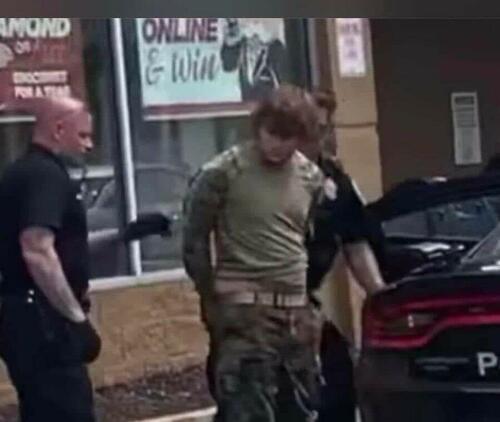 #BREAKING Several people wounded during shooting attack in a supermarket in Buffalo, NY.
Suspect arrested, described himself as a white supremacist and anti-semite in an online manifesto pic.twitter.com/F2ZPSWUSCb

— Guy Elster (@guyelster) May 14, 2022
The Daily Mail notes the gunman live-streamed the shooting. This is an unconfirmed screenshot of the video.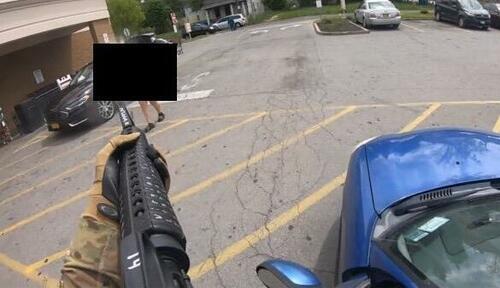 NBC points out the supermarket is situated in a "predominately Black neighborhood, about 3 miles north of downtown Buffalo. The surrounding area is primarily residential, with a Family Dollar store and fire station near the store." 
New York State Governor Kathy Hochul tweeted that she's "monitoring the shooting at a grocery store in Buffalo."  
I am closely monitoring the shooting at a grocery store in Buffalo. We have offered assistance to local officials. If you are in Buffalo, please avoid the area and follow guidance from law enforcement and local officials.

— Governor Kathy Hochul (@GovKathyHochul) May 14, 2022
*Developing
Tyler Durden
Sat, 05/14/2022 – 17:52
via ZeroHedge News https://ift.tt/d4Tkzu6 Tyler Durden