After Price Cuts, Teslas Now Lose Value Faster Than Rivals
Those price cuts Tesla has recently put in play to help spur business may wind up not being the "perfect plan" after all.
That's because a report from FT this morning says that Tesla vehicles wind up losing their value faster than rival vehicles after price cuts. In fact the "value of second-hand Tesla cars has collapsed since the electric-vehicle maker embarked on a series of price cuts," the report notes.
A new Model 3 with a long-range battery, bought in January this year in the UK for £57,435 is estimated to fall 46% in value to £31,300 by January 2024, the report says, citing figures from industry pricing agency CAP HPI.
It seems clear the depreciation is a result of the price cuts. Over 12 months, the same model only fell 4% in price after September 2021. It was £48,435 new and was worth £46,300 a year later, FT wrote. 
Alarmingly for potential Tesla owners, competitors don't seem to be experiencing a comparable loss of value. A £50,395 electric Polestar 2 purchased in January would be worth about £33,000 at the start of 2024, FT wrote. This is a 35% drop, compared to the 46% plunge for Tesla.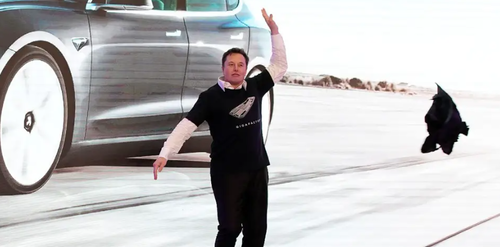 The report notes that the steeper depreciation could results in Teslas being more expensive via financing deals. 
In the beginning of March, we noted that Tesla also cut prices on its Model S and Model X vehicles. This decision follows the investor day event held at the end of February, wherein Elon Musk stated that price cuts had sparked demand for more affordable models.
Musk claimed that the demand for Teslas was nearly unlimited and would increase significantly as the company made its vehicles more affordable. The recent price reductions for the S and X models imply that these vehicles may not have experienced the same boost in demand as the rest of the lineup when the company reduced prices earlier this year. 
In January, Tesla slashed the prices of its more affordable vehicles by as much as 20%, which enabled buyers to qualify for the tax incentive by putting the vehicles under a $55,000 cap. 
Musk directly addressed the price cuts during the investor day: "We found that even small changes in the price have a big effect on demand, very big." 
And, apparently, an effect on residual value…
Tyler Durden
Tue, 03/28/2023 – 12:45
via ZeroHedge News https://ift.tt/TCtO2I5 Tyler Durden