Most Damaging Spy In FBI History, Robert Hanssen, Dies At Colorado Supermax
Robert Hanssen, known as the most damaging spy in FBI history for handing state secrets to the Soviet Union and later the Russian government for more than a decade-and-a-half, was found dead in his prison cell Monday. 
The 79-year-old died at the ADX Florence complex, the Colorado federal 'supermax' prison where he'd been held since pleading guilty to 15 counts of espionage in 2001. He was serving life in prison without the possibility of parole.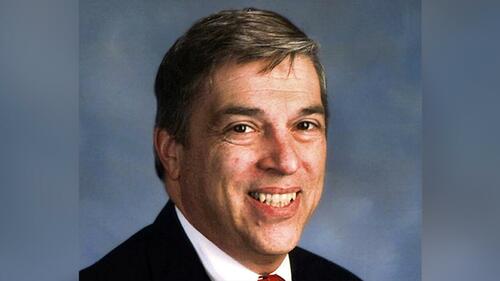 "Staff requested emergency medical services and life-saving efforts continued. The inmate was subsequently pronounced dead by outside emergency medical personnel," a statement by the ADX Florence complex said.
The press release did not indicate cause of death, but an unnamed source familiar with the matter told The Associated Press that it's believed he died of natural causes. 
According to background on the FBI's website: 
On February 18, 2001, Hanssen was arrested and charged with committing espionage on behalf of Russia and the former Soviet Union. Hanssen—using the alias "Ramon Garcia" with his Russian handlers—had provided highly classified national security information to the Russians in exchange for more than $1.4 million in cash, bank funds, and diamonds.

Hanssen's espionage activities began in 1985. Since he held key counterintelligence positions, he had authorized access to classified information. He used encrypted communications, "dead drops," and other clandestine methods to provide information to the KGB and its successor agency, the SVR. The information he delivered compromised numerous human sources, counterintelligence techniques, investigations, dozens of classified U.S. government documents, and technical operations of extraordinary importance and value.
He went undetected for so long given he had extensive training and experience in counterintelligence. The intelligence community knew it had a mole feeding information to the Russians but for years an internal search and investigation came up short, with in some cases innocent veteran intelligence officers coming under suspicion and investigation. 
At one point, Hanssen was even tasked by the FBI to lead an investigation to find the mole, which unbeknownst to the FBI was actually himself. A 2007 movie called "Breach" captured the story and his eventually being caught in a sting operation. 
The FBI website details further of how the intelligence community began to figure out the mole was Hanssen:
A turning point came in 2000, when the FBI and CIA were able to secure original Russian documentation of an American spy who appeared to be Hanssen. The ensuing investigation confirmed this suspicion.

Hanssen was set to retire, so investigators had to move fast. Their goal was to catch Hanssen "red handed" in espionage.
An FBI sting on February 18, 2001 caught Hanssen in the act of making a "dead drop" at Foxstone Park in Tysons Corner, Virginia.
According to the FBI, "Hanssen parked on a residential street and walked down a wooded path to a footbridge with the classified materials wrapped in a plastic bag." And then, "As Hanssen walked back to his car, the arrest team rushed up and took him into custody."
Tyler Durden
Mon, 06/05/2023 – 20:40
via ZeroHedge News https://ift.tt/h3Mmb1k Tyler Durden