Tinder Is Now Offering $6000 Per Year "VIP" Subscription
Dating app Tinder has a successful history of making a business of cashing in off of lonely people, charging users for advanced features and premium types of messaging over the years. This week, it was reported that the company is going to try and kick that business into hyperdrive. 
The app, which – like other dating apps – has seen its fair share of bots, escorts and spam, is now trying the novel approach of offering a $500 per month option called "Tinder Select". A subscription would amount to $6,000 per year.
The new service is going to include features like "exclusive search and matching," according to Bloomberg. The company said the option is being offered to "less than 1% of Tinder users who are among the app's most active", though we're sure this "exclusive" waitlist will eventually expand to any desperate incel who has an extra $500 per month to pony up. 
"VIP" search, matching and conversation are several of the named services that Select will offer, with the company providing little details on the specific services. 
Tinder Chief Product Officer Mark Van Ryswyk told Bloomberg: "We know that there is a subset of highly engaged and active users who prioritize more effective and efficient ways to find connections…and so we engaged in extensive tests and feedback with this audience over the past several months to develop a completely new offering."
Match Group President Gary Swidler said earlier this month he thinks the offering will attract "a relatively tiny amount of new payers" but that it'll make a big impact on the company's top line.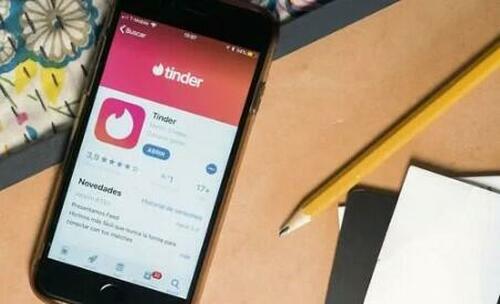 We're sure from a UX and development standpoint, the cost outlay for Match will be negligible, based on the "VIP" services they are going to offer that almost all other dating apps (including Tinder Regular) offer. 
 "We expect Tinder payer trends to improve as focus shifts from price optimizations to product & engagement. We believe the best (& perhaps only) way to turn the tide in online dating sentiment is for Tinder payers to stabilize & ultimately return to growth," JP Morgan analysts wrote last week. 
While the firm has witnessed a slide in subscriber counts for the past three consecutive quarters, it has successfully increased its average revenue per user year-over-year, recording its most significant leap in two years, according to Bloomberg data. In its second-quarter financials revealed in August, the company surpassed revenue forecasts and elevated its projections for the next quarter, largely due to the better-than-expected performance and growth of Tinder.
Despite these milestones, the company's stock performance has remained stagnant this year, contrasting with a 13% uptick in the S&P 500 Index during the same timeframe.
With rates at 5%, we can't help but wonder how long even millionaires and billionaires say "enough" and start to think about what an extra $500 a month could get them. Hell, if they are lonely, $6000 per year is enough to pay for a trip around the world to actually meet new people…or maybe two really great nights at a Vegas strip club. Then, at least, you're actually interacting with another human in person…
But we digress…
Tyler Durden
Sat, 09/23/2023 – 15:20
via ZeroHedge News https://ift.tt/yRg1XTV Tyler Durden