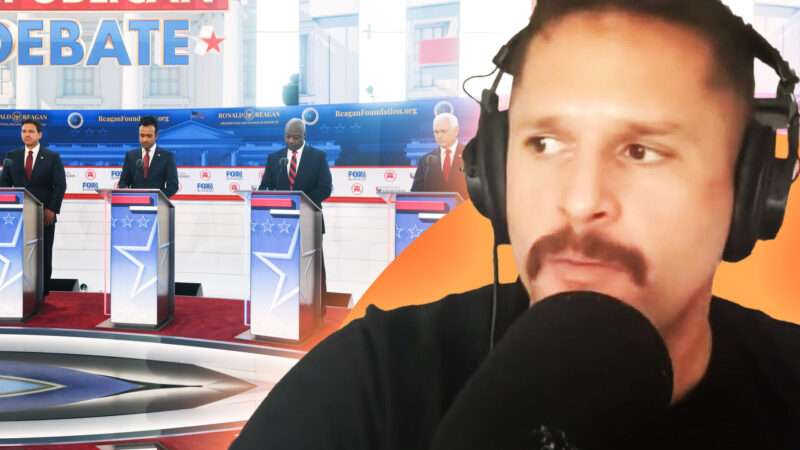 This is an audio version of The Reason Livestream, which takes place every Thursday at 1 p.m. Eastern on Reason's YouTube channel.
The second GOP primary debate of the season took place this Wednesday at the Ronald Reagan Presidential Library, absent frontrunner Donald Trump. The debate revealed real divides among the candidates on issues like foreign policy, broad agreement on topics like closing the southern border, and some candidates' increased willingness to take direct shots at Trump.
To help sift through the debate, Reason's Liz Wolfe and Zach Weissmuller are joined by Josh Barro, a journalist and political commentator who publishes the newsletter Very Serious and co-hosts the Serious Trouble podcast with attorney Ken White. Barro is a former Republican voter who turned Democrat after Trump's nomination in 2016. 
We discuss Ron DeSantis' proposal to send U.S. troops to Mexico to fight the drug cartels, Nikki Haley and Vivek Ramaswamy's feud over TikTok, the candidates' scuffle over whether to continue sending military aid to Ukraine, and more. We wrap up with a broader conversation about the 2024 election and what the best-case scenario might look like for libertarians and political independents. 
The post Josh Barro: A Republican Presidential Debate Detached From Reality appeared first on Reason.com.
from Latest https://ift.tt/acNpJjD
via IFTTT