A British "Space Force" On The Horizon?
When President Trump in December 2019 created for the first time a sixth branch of the US military, the Space Force, it was met to a large degree with ridicule both among his domestic political opponents and in some countries around the world. And some like Russia and China, for example, expressed concerns that it would kick off a globally detrimental 'weaponization and militarization' of space. 
Now there are new reports that some of America's key allies are eyeing a similar military branch focusing on space. A new interview in Military.com quotes the head of the United Kingdom's air force as saying it remains a possibility. "Never say never," Air Chief Marshal Sir Mike Wigston responded when asked about the potential for a British Space Force somewhere in the near future, while expressing UK's goals of deepening cooperation in this domain with its US ally.
The comments came after at the start of last month the UK established its own Space Command, which is to include members of Royal Navy, British Army, RAF and civil service in a "joint command" structure, similar to the US Department of Defense's own Space Command (SPACECOM) which was established in 1985 to defend the US against any threat above 100km of mean sea level.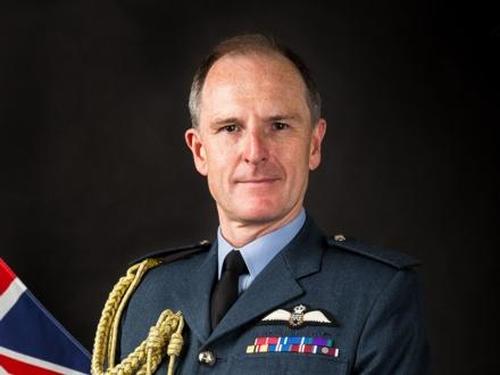 When the top UK commander was asked whether London will take the "next step" of an actual space-focused branch which people could join (akin to joining the Army), he responded: 
"I don't think we're… at the scale of the U.S. space enterprise yet, and I think that would be a distraction at this stage, but again, I would say never say never," Wigston said in an interview with Military.com last month.'

"We recognize that we're going to have to be prepared to spend more time understanding what's going on in space, and particularly the malign activity, and then be ready to protect against it," he said. "I think the role of organizations like the Space Force or the U.K. Space Command is only going to grow as we make more use of space."
But he explained that at the moment the Royal Air Force has other pressing priorities, for example: the development of autonomous drones capable of supporting conventional fighter jets while flying side-by-side. "The United States Air Force in particular is in exactly the same phase as the Royal Air Force as we begin to try and understand what that future force mix will look like," Wigston said.
He explained: "I want to see [Project] Mosquito loyal wingman remotely piloted autonomous combat aircraft on the wings of Typhoon and on the wings of the [British] F-35 [Joint Strike Fighter] this decade."
According to a 'statement of purpose' issued upon the UK Space Command's April 1, 2021 founding:
The threat from adversaries in this rapidly evolving operational domain is real and it is here now. If we fail to understand how to operate in space, integrate space with all domains and integrate with Allies' and Partners' space capabilities, we lose our competitive edge. 
As for the US Space Force in the post-Trump era, it's recently announced that it is seeking to become the world's first "fully digital" military service. 
US Space Force recruitment video and commercial…
"The Space Force is a small, specialized service with an expansive mission. It is inherently more bound to and driven by technology than any other mission set," its Chief Technology and Innovation Officer Maj. Gen. Kimberly Crider said this week after the rollout of its latest "vision document". 
"We must be committed in turn to providing them [Guardians] with the digital age knowledge, tools and processes they can use and enable and empower their peak performance and unlimited potential in advancing how we design, develop, field and operate space capabilities today and into the future," Crider explained.
Upon the Space Force's establishment under Trump, and with the transfer of 16,000 Air Force personnel to get it going, the newly tapped director Gen. John Raymond defended it by saying "This is not a farce. This is nationally critical."
He said at the time: "We are elevating space commensurate with its importance to our national security and the security of our allies and partners." In the coming years and decades as this still infant US military branch gets established and expands, the question will remain the degree to which US allies and partner countries view space as the "next warfighting domain". This may in large part depend on China and Russia's own actions and advances in this field. 
Tyler Durden
Sat, 05/08/2021 – 08:45
via ZeroHedge News https://ift.tt/2R6By4H Tyler Durden