Apollo's Top Economist Says Supply Chain Roller Coaster Over
According to a new report from Apollo's chief economist Torsten Sløk, the global supply chain crisis appears to be over, as there are indications of normalization in shipping rates, delivery capacity, and retailer inventory. 
Sløk presents a chart pack that shows the supply chain roller coaster ride of the last three years is over. He shared several charts showing cheaper shipping costs and fewer bottlenecks, which might support disinflation trends. 
Price of transporting a container from China at pre-pandemic levels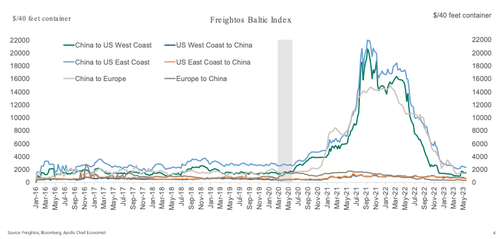 Container freight rates falling: Inflation pressures are easing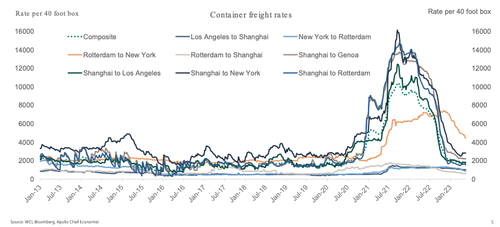 Container ships at America's largest ports return to pre-pandemic levels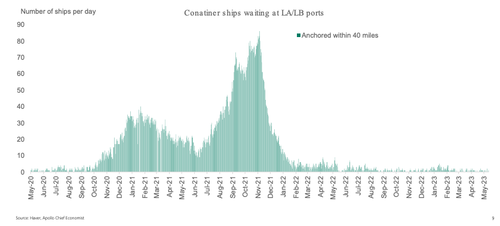 Amount of time a container waits to get picked up at a marine terminal after being unloaded from a vessel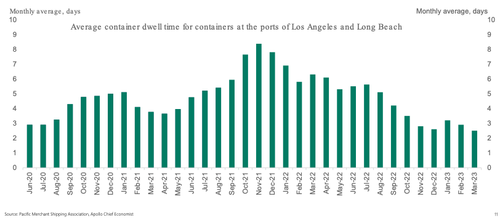 Supply chains have normalized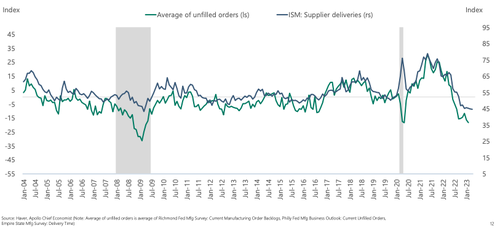 Sløk then argues supply chain normalization has put downward pressure on inflation.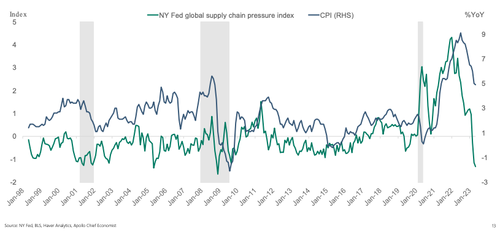 Inventory to sales ratio normalizing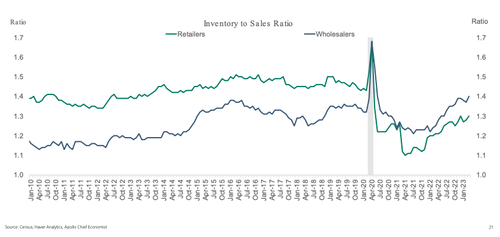 Inflation pressures are gradually easing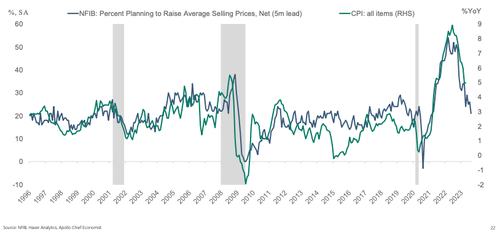 More evidence of supply chain normalization puts downward pressure on inflation 
Supply chain bottlenecks correlated with corporate bond yields
Sløk's chart pack aligns with Goldman Sachs' latest data on tracking supply chains showing barely any congestion.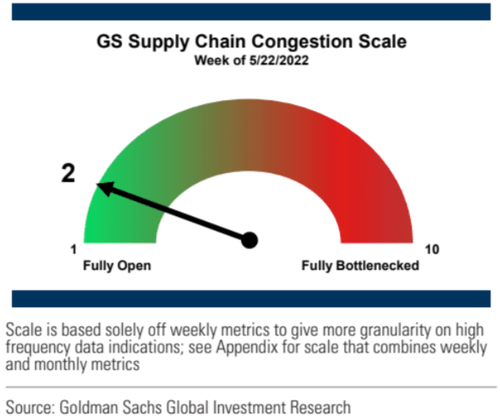 Considering the importance of supply chains, its return to normalcy is more positive news that could help subdue inflation.
In terms of what's next, A.P. Moller-Maersk A/S, the world's biggest shipping company, issued a warning several weeks ago about a potential global slowdown.
Tyler Durden
Wed, 05/31/2023 – 15:45
via ZeroHedge News https://ift.tt/q9JdY1P Tyler Durden