Around the same time that the White House hinted that a military conflict may be imminent in Hong Kong after it said it was monitoring what a senior administration official called a "congregation of Chinese forces" on Hong Kong's border, China's Foreign Ministry on Tuesday claimed the recent protests in Hong Kong are "the work of the U.S.," adding that the United States owes the world an explanation.
U.S. Secretary of State Mike Pompeo "thinks that the recent violence in Hong Kong is reasonable because everyone knows that this is the work of the U.S.," spokeswoman Hua Chunying said at a regular press briefing, referring to when Pompeo said China should "do the right thing" in dealing with protests in Hong Kong, in an interview with Bloomberg Television last week.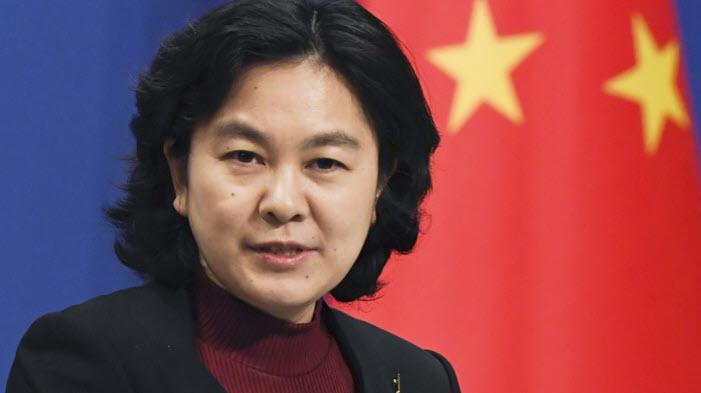 According to Kyodo, as evidence Hua provided examples of recent U.S. "interference" in which, she claims U.S. Vice President Mike Pence, U.S. National Security Adviser John Bolton and Pompeo met with opposition figures multiple times throughout the weeks-long protests over a controversial extradition bill. And while some may be quick to dismiss her allegations, it was similar "interference" by the US state department that was observed in Ukraine just days before the fateful Maidan protests that brought down the president and thanks to Victoria "Fuck the EU" Nuland, set the world on its current path of cold war-era confrontation between the US and Russia, which in turn has virtually assured another global military conflict in the future.
"There have been many American faces in the violent parade in Hong Kong, and even some American flags," Hua said.
In urging the United States to "let go" of the Hong Kong issue, Hua warned, "Those who play with fire only get themselves burned."
China's remarks came just hours before the ministerial-level trade talks between the two nations in Shanghai collapsed without even a glimmer of progress after just a few hours of discussions, with the future of trade negotiations in limbo.
Which brings up the remarkable observation from David Rosenberg, who noted that Trump's hidden "genius" consists in the interplay of the US-China and White House-Fed conflicts, as follows:
"Maybe Trump is a genius, after all. What if he finally gets the steep Fed rate cuts he has been demanding?

After that, he ends the trade wars, tariffs go to zero, and the stock market surges to new highs — just in time for the 2020 election!"
This, as one reader summarized today, can not be amended as follows:
Trump aborted China trade talks as soon as they begin…
… and stoked unrest in HK to piss Chinese off…
… in order to force the Fed to cut rates…
… and then get a trade deal with China this fall or winter to send stocks soaring into the 2020 elections …
Profit get re-elected.
via ZeroHedge News https://ift.tt/2YgxNMz Tyler Durden