"Ilhan Omar Did Marry Her Brother", Explosive New Report Confirms
The question of whether or not congresswoman Ilhan Omar (yes, the same Ilhan Omar who is constantly bickering about President Trump breaking the law) married her own brother to skirt immigration laws appears to now finally have an answer: yes.
In fact, Omar told friends "years ago" that the man who went on to become her second husband was, in fact, her brother, according to the Daily Mail. One of those friends has now come forward to reveal how Omar and Ahmed Elmi "scandalized the Somali community in Minneapolis."
That friend, Abdihakim Osman, has claimed that Omar said she wanted to get her brother papers so he could stay in the U.S. at the same time she was married to her first husband, Ahmed Hirsi.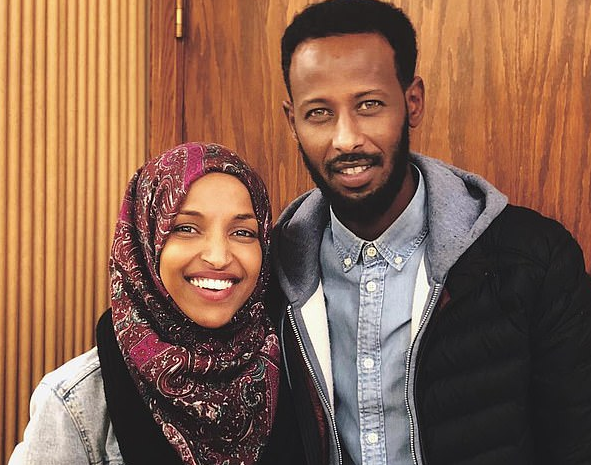 "No one knew there had been a wedding until the media turned up the marriage certificate years later," Osman told the Daily Mail. 
Omar had first been married to Hirsi in 2002 in a private ceremony that was not registered with the state. They had two children. In the late 2000s, however, Elmi began turning up in Minneapolis. 
Osman said: "People began noticing that Ilhan and Hirsi were often with a very effeminate young guy."
He continued: "He was very feminine in the way he dressed — he would wear light lipstick and pink clothes and very, very, short shorts in the summer. People started whispering about him. '[Hirsi] and Ilhan both told me it was Ilhan's brother and he had been living in London but he was mixing with what were seen as bad influences that the family did not like. So they sent him to Minneapolis as 'rehab'."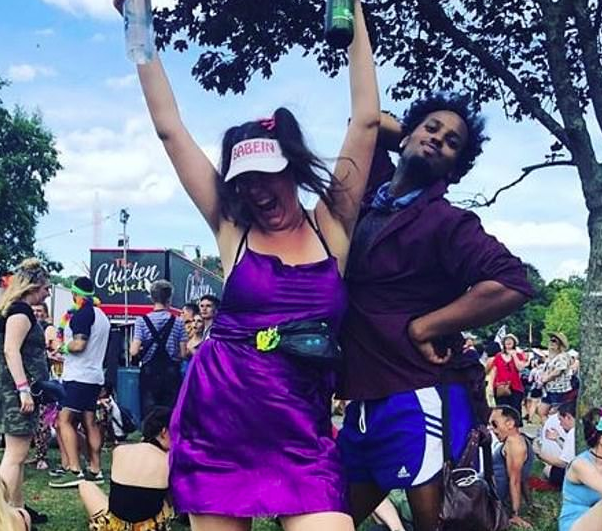 Osman also said: "When [Hirsi] and Ilhan got married, a lot of people were invited. It was a big Islamic wedding uniting two large clans in the Minneapolis community. I would say there were 100-150 people there. When she married Elmi, no one even knew about it."
Elmi and Omar married on February 12, 2009 at a Hennepin County office in Eden Prairie, Minnesota. Omar claims she separated with Hirsi in 2008, but because the marriage was "under the table", so was the alleged separation. Osman claims that while Omar and Elmi moved to Fargo after their marriage, that Omar and Hirsi were still together as husband and wife.
Osman continued: "She said she needed to get papers for her brother to go to school. We all thought she was just getting papers together to allow him to stay in this country. Once she had the papers they could apply for student loans. They both moved to North Dakota to go to school but she was still married to [Hirsi]. In the Somali way, the only marriage that mattered was the one in the mosque."
The lack of paperwork in Somalia has made it difficult to confirm the link as to whether or not Elmi and Omar are truly related. 
Omar and Elmi divorced in 2017 before Omar re-married Hirsi, before having her third child with him. Osman "scoffed" at the idea of Omar's marriage to Elmi being real. Omar then went on to have an affair with her chief fundraiser, Tim Mynett, a married father of one whose company receive more than half a million dollars from Omar's campaign last year. 
Omar's spokeswoman refused comment to the Daily Mail. Instead, he said: "The Congresswoman is focused on the work her constituents sent her to Washington to accomplish."
The New York Post said last month that the FBI was investigating the marriage and had met with a source in Minneapolis who handed over a trove of documents related to the marriage. The penalty for marriage fraud is up to five years in jail and a fine of up to $250,000. 
Hopefully, the new revelations make it clear enough for a formal investigation into Omar to be opened, as she has repeatedly refused to answer questions relating to her marriage. She originally called the allegations "baseless, absurd rumors" and accused journalists of Islamophobia.
Because, when in doubt, play the victim, right?

Tyler Durden

Fri, 02/21/2020 – 21:05
via ZeroHedge News https://ift.tt/2vQXgPh Tyler Durden