New York Jewelry Wholesaler Pleads Guilty In $200 Million Ponzi Scheme
On Wednesday, the U.S. Attorney's Office for the Eastern District of New York published a statement that read a jewelry wholesaler pleaded guilty to a $200 million Ponzi scheme. 
Gregory Altieri, of Melville, Long Island, 53, operated a "two-year $200 million Ponzi scheme based on false statements to investors about inflated returns for nonexistent wholesale jewelry deals," the court document read.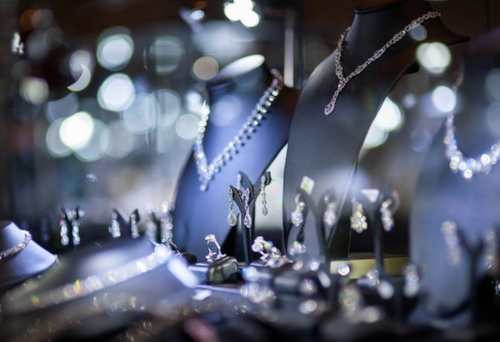 Altieri pleaded guilty to securities fraud in connection with the scheme. He faces 20 years in prison. 
"With today's guilty plea, Altieri is held accountable for duping dozens of investors, including retirees living off their pensions," Seth DuCharme, the acting U.S. attorney in Brooklyn, said in a statement. "The defendant's lies have caught up to him and he will now face the consequences of his fraudulent scheme."
Altieri's scheme began in 2017 by soliciting $75 million to $85 million from over 80 investors in Queens, Staten Island, Long Island, and abroad.
His investors' pitch was their money would be used to purchase jewelry at "closeout" prices, which would then be flipped at 30% to 70% gains. 
The court document said Altieri initially purchased some jewelry, but around May 2018, he began using money from new investors to pay earlier ones, the hallmarks of a classic Ponzi scheme.  
"These purported "returns" were used by Altieri to convince the earlier investors to keep their money with LNA Associates by "rolling over" their funds into new investments based on false promises to use this money to purchase additional jewelry," the document said. 
Without new investors, the Ponzi collapsed in January 2020, when Altieri halted payments to investors.
Earlier this month, the Securities and Exchange Commission (SEC) released a statement that warned investors the agency has experienced "a significant uptick in tips, complaints, and referrals involving investment scams."
The Federal Reserve and Trump administration have supported a period of wild speculation in markets that could result in more criminals trapping unknowing investors in fraudulent schemes.
Data from the website Ponzitracker shows alleged Ponzi schemes are near decade highs. 
Tyler Durden
Sun, 01/03/2021 – 09:55
via ZeroHedge News https://ift.tt/3b1rWj5 Tyler Durden