YouTube Stops Censoring Content Alleging 2020 Election Misconduct
In an interesting plot twist as we wade deeper into the 2024 election cycle, YouTube on Friday announced it will stop deleting content arguing that "widespread fraud, errors or glitches" affected the 2020 or other past presidential elections. 
"In the current environment, we find that while removing this content does curb some misinformation, it could also have the unintended effect of curtailing political speech without meaningfully reducing the risk of violence or other real-world harm," the platform said in a blog post.  
The policy change elicited howls from the left, including an Orwell-flavored protest from an advocacy group called "Free Press." The group's Nora Benavidez told AFP that YouTube's "dangerous decision to immediately stop removing content… which continues to sow hate and disinformation that threatens our democracy must be reversed immediately."   
In its announcement, YouTube said it had removed "tens of thousands" of election-related videos but that, effective immediately, the 2020 election is fair game for anyone who wants to take a shot at it. The company's policing of election discussions began in December 2020, after the safe harbor date for state vote certifications had passed.
YouTube gave me a strike and deleted my video for showing election fraud claims from both Dems & Repubs—just raw history, no commentary… https://t.co/4NvpTTLnAK pic.twitter.com/OFMPVTPLAH

— Matt Orfalea (@0rf) June 2, 2023
YouTube's ham-handed censorship regime clobbered those who merely reported about claims of 2024 election misdeeds. "Their efforts were so aggressive that at one point YouTube actually censored a video released by the January 6 committee," notes Robby Soave at Reason.  
"We recognized it was time to reevaluate the effects of this policy in today's changed landscape," said YouTube, the San Bruno, California-based social media titan and subsidiary of Alphabet's Google. In March, YouTube restored Donald Trump's account, which had been blocked from adding new content in the wake of the Jan. 6 riot.
Don't think for a second YouTube is turning into a free speech utopia: People searching for information about elections will continue to be steered toward "content from authoritative sources," with dissident voices nudged from search results and suggestions.  
What's more, YouTube will curiously keep banning election-fraud claims relating to the 2021 German federal election, and the 2014, 2018, and 2022 Brazilian Presidential elections.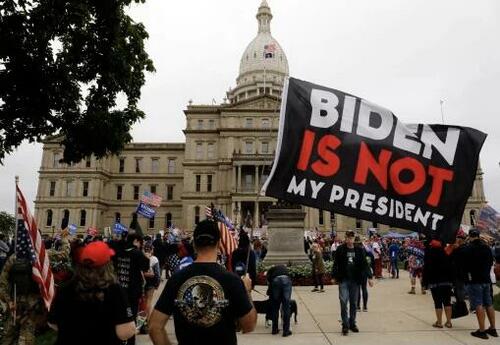 YouTube said certain election content is still forbidden: 
"Content aiming to mislead voters about the time, place, means, or eligibility requirements for voting; false claims that could materially discourage voting, including those disputing the validity of voting by mail; and content that encourages others to interfere with democratic processes"
As we wrote in May, YouTube has been removing videos about Russia's Wagner mercenary group, with the the Google-owned video platform then explaining that its policies prohibit videos about "criminal and terrorist organizations."
Tyler Durden
Sat, 06/03/2023 – 14:00
via ZeroHedge News https://ift.tt/dsD9Ghg Tyler Durden